FRONT & BACK GALLERIES | Identity and Collective Memory
Claus Bredow, Paul Dew, Robert Mihajlovski & Kate Walsh

Identity. How do we define who we are?

It is a question that we are often called to answer individually and as a group. Past experiences and collective memories are embedded in our bodies, our psyche and our environment.
They exist from this lifetime and past lives.

Is this a perception, belief, or merely an interpretation of reality?
Artists Claus Bredow, Paul Dew, Robert Mihajlovski and Kate Walsh explore these questions and ideas through their work.

Although from diverse backgrounds, they have shared a common desire to challenge themselves with further education in a Masters of Fine Art (RMIT University).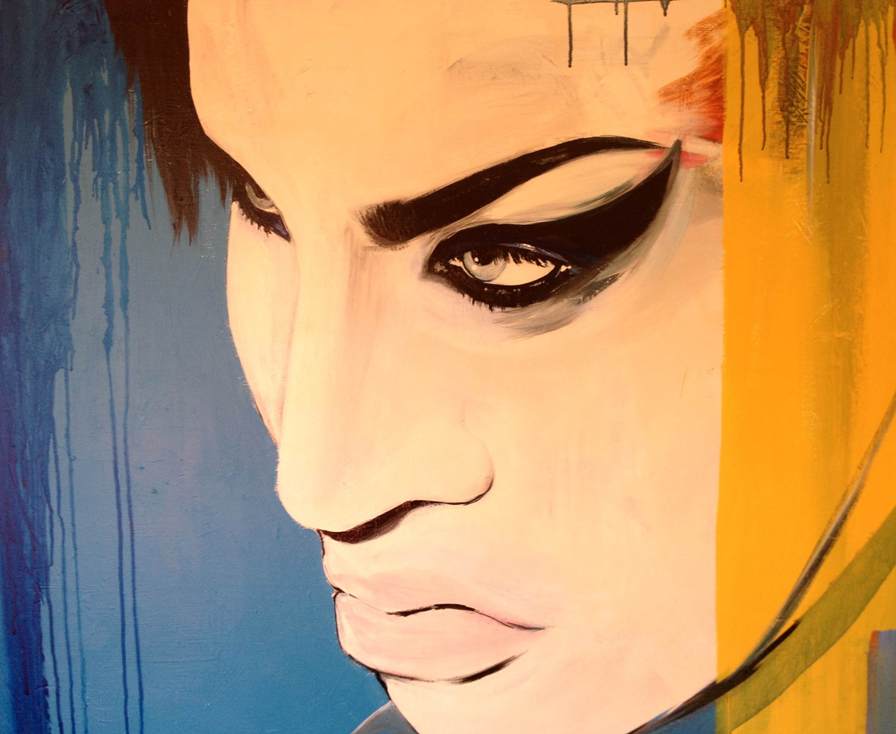 UPSATRIS GALLERY | Pop Identity: Beauty is in the Eye of the Beholder
Steve Lo Casto
Mornington Peninsula artist Steve Lo Casto makes his Debut at off the Kerb with a contrary look into pop culture in the present day.
POP IDENTITY is influenced by the modern day realities faced by individuals who may feel pressured to conform to pop culture.

"When I think about pop identity, it reflects how our society can be influenced by modern day pop culture, and how pop culture can play an integral role in our modern day lives. We as a society can be concerned or distracted by the idea that one needs to look beautiful, in order to be loved or accepted. There is a natural beauty that is concealed within all of us, which society can sometimes ignore. Themes that are explored in POP IDENTITY include, the idea that beauty is in the eye of the beholder and the fact that body language can sometimes be more powerful than verbal communication.""Visual stimulation is the central focus; attractiveness through expression is the key element. Society can be drawn to the image of perfection. For some, being an immaculate figure of beauty is more important, thus striving to reinvent themselves so meticulously that they actually lose their identity in the process" – Steve Lo Casto