FRONT GALLERY

QUESTLOG by Simon Dransfield

Pieces from the archives of Ernest Willowbark.
BACK GALLERY
OSMOSIS by Luke Rion

"Osmosis" is that heavy viscous membrane of feeling that seems impossible to push through. A permeable surface that slows time and shifts perception. A thick gelatinous unexplainable feeling that can only be described, maybe days or years after the internalised event.
Outlet Mag Interview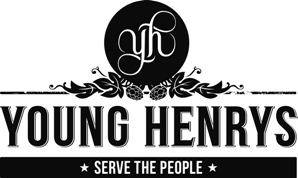 SIDE GALLERY
GIRLS DRINK FREE by Pat Rogasch

"Girls Drink Free" is a collection of illustrations by Melbourne based designer, Pat Rogasch. Heavy influenced by traditional advertising and packaging, mixed with a strong passion for Hip-Hop, Street-Art and beers in the sun, Pat brings his own style of illustration from his studio in North Melbourne.
UPSTAIRS GALLERY
>30 DEGREES by Luke Gardner
After a knee reconstruction the human leg traditionally is unable to cope with flexion greater than thirty degrees within the first week of recovery. Plagued with irritability and a concern that post-operation boredom may lead to depression, Gardner directed his curious soul to explore wonderlands of desolate remains throughout Melbourne. The need to explore, the feeling of stillness and calm as well as satisfying his compulsion for adrenalin drove his obsession further.
"It's a mixture of paranoia and complete content, I capture and display this through exposure, light tone and contrast setting adjustment; my work depicts how I feel at the exact moment in time; I perceive and narrate this through flicks of colour in a grime secreted isolated world of beautiful mess; I want to transcend my emotional and physical journey by capturing raw beauty, decay and loneliness."