FRONT GALLERY
SEQUENCE by HAHA & JAMES WILSON

Sequence is a exhibition that explores ideas into the process of the art of stencils here presented in its traditional form & through rotoscopes in animation. Sequence is also a collaboration between Mentor & student. Over the years James Wilson has been mentored in different forms of art by HAHA (aka Regan Tamanui) by means of stencil making. This exhibition sheds a bit of light into an old & new approach to stencil making by pushing the boundaries to reinvent old methods with new discoveries. This exhibition incorporates works by the pair in their artist residency at QBank in Queenstown Tasmania (affiliated with Off the Kerb). Wilson a Melbourne based artist looks into the idea of pigeon racing & air travel by using sick bags acquired from the low budget travel corporation commonly known as Jetstar as a metaphor for getting from A to B in the shortest possible time frame for the cheapest deal as the prices go up everyday, similar to gambling. Wilson also uses stencils & drawings to animate his rotoscopes , which involve countless hours of repetitive drawing to create a ten second video file.
HAHA also Melbourne based artist adopts a more traditional approach to his stencil practice by researching imagery related to sport , historical buildings & an experience on top of Mount Owen. Sport is an interesting topic for HAHA, the players & their uniforms change over time but the experience of sport is still the same, weather its AFL or cricket. HAHA creates six layer stencils the transforms in a vibrant image.

ONLY MELBOURNE REVIEW
BACK GALLERY
ARDOUR by JACK VALENTINE

Inspired by the intangible beauty of creativity and passion, British artist Jack Valentine uses the rose as a visual representation of the invisible attraction that unites the arresting creative minds of Melbourne's beautiful artists, musicians, writers and more. Valentine's work is put to paper and card with mixed media, from charcoal, pencil, acrylic, pen, and chalk- united always with a touch of gold.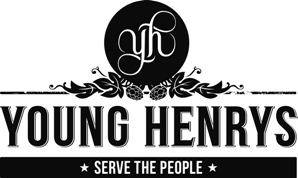 SIDE GALLERY
GROWN AND GATHERED by GRACE TAYLOR

What right have you, O passer-by-the-way
to call any flower a weed?
Do you know its merits, its virtues,
its healing qualities?
Inspired by nature and folklore, and drawing from the symbolism and healing properties of plants, this series of artworks explores a whimsical world of herbal magic, in which you can conjure a miniature rainstorm or create a portable fire using the magic of plants.
UPSTAIRS GALLERY
FIND ME WHERE THE FEELINGS GO by ALMOST IRIS

"Our love ran its course and I'm okay with that. It's just that for a while it was hard for me to remember what life was like without you. It took me a moment to find myself." - Almost Iris
This is a moment in time where life slipped off track. The memories of the past stayed while the present moment pushed the limits of human emotion. It's a delicate story of falling between the cracks. Finding oneself amongst the aftermath of love.

OUTLET MAG REVIEW